bauma 2022 - Visit us in Munich!
27/09/2022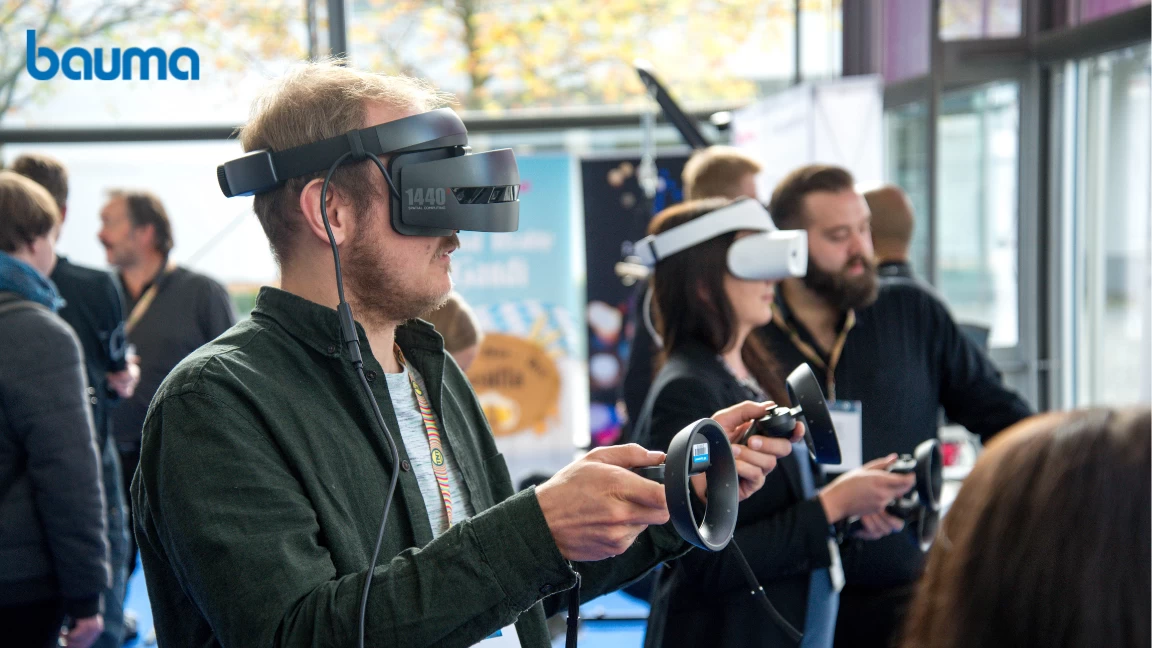 Innovation presenting innovation: Cramaro is represented with an exceptional stand where the product becomes an experience in virtual and augmented reality.
Innovation has always been in the DNA of Cramaro – from product development to production technologies to digital communication. Now Cramaro goes one step further: innovation becomes the tool to promote a pioneering vision and constant search for cutting-edge technical solutions.
At BAUMA from 24 to 30 October 2022, the Group presents itself with an exceptional stand where the product becomes an immersive and interactive experience through virtual and augmented reality technology.
At Stand 229 in Hall B4 Cramaro tarpaulin systems can be discovered in a completely new way. At the entrance of the stand, the customer is transported inside a quarry where they can interact with the products in context as a 360-degree experience.
Alongside the interactivity of virtual and augmented reality, the human factor is also well-represented by the personalized assistance of our consultant who are ready to find the most suitable solution for your specific transport and loading needs.
From the enveloping and immersive design of the stand to the direct interaction with the product and the personalized advice: everything is designed to put the customer at the centre, in an ALL-WAYS AROUND experience.
The product: technology at the service of the customer
Cabriolé, the iconic system of the Cramaro brand and a guarantee of safety and reliability, 27 years after its launch on the market continues to be updated to meet the needs of operators in the trucking industry.
Galoppino, the compact and versatile solution for trilateral trailers, offers maximum automation and efficiency through a patented technology that, unlike traditional solutions, integrates the motor in the last bow, minimizing the front footprint.
Tell-One, the essential tarpaulin for trilateral tippers, retains its much-appreciated simple and functional configuration.
Meet your agent at bauma!
Contact us to schedule your meeting with one of our agents at bauma.