Cramaro will be at Solutrans 2023!
19/09/2023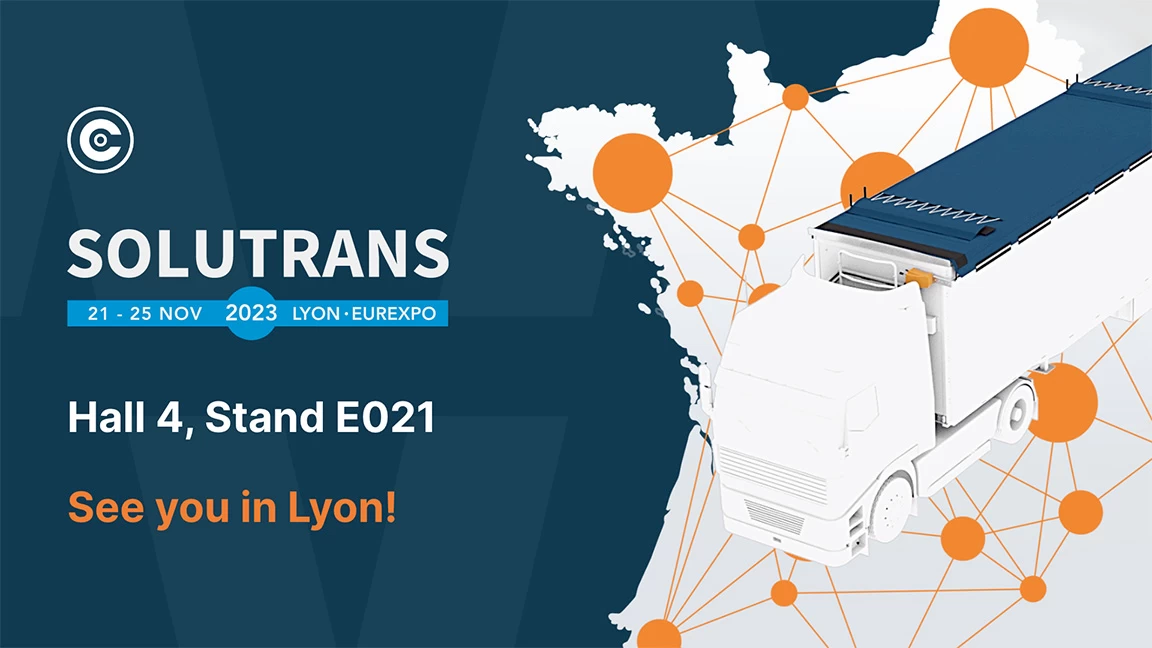 All-ways around presence and innovation: Cramaro confirms its vision at the service of the customer in Lyon.
From 21 through 25 November 2023 we will be in Lyon for the 17th edition of Solutrans. At Stand E021 in Hall 4 you can learn more about the value of our service network and the latest Cramaro tarpaulin system innovations.
Closeness to the customer and technological innovation are the cornerstones of Camaro's clear and consolidated corporate vision that finds full expression in Lyon; at the stand, ample space is given both to the strategic partnership with our service points and to the latest product developments. Marco Dian of Cramaro France also confirms the pairing:
The innovations we present at Solutrans are the result of a continuous exchange with our customers and partners in the territory. For Cramaro, listening is the basis of every evolution and Solutrans is an important opportunity for dialogue with all operators in the industry.

Marco Dian, Cramaro France
Synergy with the territory: the Service Point network
The strong synergy with the territory and the proximity to the customer are possible thanks to the support provided by the network of authorized service points, which are in constant and direct contact with Cramaro and share our know-how, operate according to our best practices and use our original spare parts. Strategic and valuable partners, a special corner will be dedicated to them in the stand where they can share feedback and experiences and take a picture together, with the aim of showing the many faces that make up our network.
Established and New Products
Over-Quick, the automatic side-rolling system, is presented in the new variant equipped with a tension belt, which guarantees better tensioning of the tarpaulin as well as the reduction of overall weight and maintenance costs, and a simplified pneumatic system, which provides quick couplings for reduced installation times and an air distribution system for greater stability of the operating pressure during use.
Cabriolé, iconic product of the Cramaro brand, 28 years after its launch on the market continues to evolve. Present at Solutrans is the new Windlock rear closure, a patented double pin system that guarantees the rear locking of the tarpaulin even in case of strong wind.
Tell-One, a simple and intuitive product for trilateral tippers, retains its proven and appreciated configuration.
Galoppino, the only tarpaulin system on the market with no front space requirements, is offered as an ideal solution for vehicles with bilateral, trilateral or rear tipper bodies and limited space between the driver's cab and the body.
New spare parts traceability system for faster and more punctual maintenance.
Meet your agent at Solutrans!
Contact us to schedule your meeting with one of our sales agents at Solutrans.