Automoto.it: with Matteo Valenti, discovering tarpaulin systems.
17/10/2023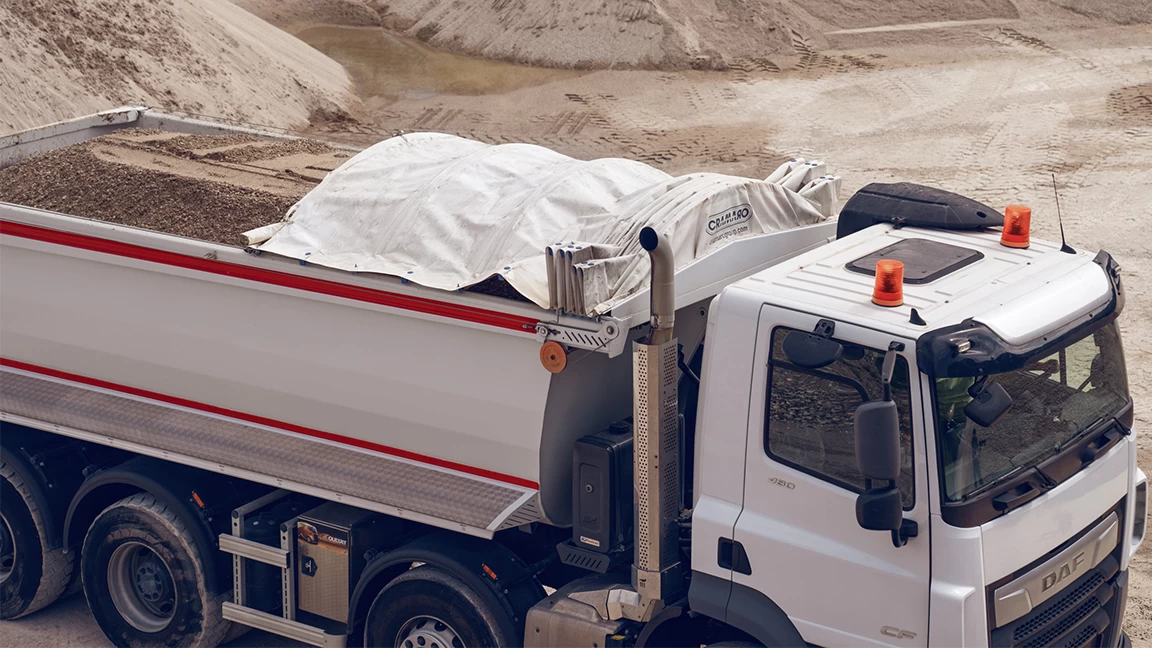 Discovering tarpaulin systems: from the quarry to behind the scenes with Cramaro.
And then there's the world of trucks, where you can often find them: tarpaulins. Which, however, are not tarpaulins.
This is how Matteo Valenti's voyage begins, an Automoto.it journalist and well-known face in the automotive world, out to discover Cramaro tarpaulin systems.
Passionate and unstoppable, Matteo Valenti takes us out in the field to personally test the Cramaro tarpaulin systems in the beautiful setting of the quarry, behind the wheel of a fully loaded tipper truck. Between sand dunes and mechanical excavators, he puts our Cabriolé to the test, with the latter rising to the challenge of efficiency and safety.
But how is a Cramaro tarpaulin system born? What know-how and how much technology is hidden beneath a simple tarpaulin? To find out, let's go behind the scenes.
It all starts from here, from huge rolls of colorful, indeed super colorful, PVC .
But this is just the beginning of the story... Watch the Automoto.it episode of Industrie Speciali (special industries) dedicated to Cramaro and enter into our Italian tarpaulin system production plant.
Watch the episode of Industrie Speciali with Matteo Valenti!