Over-Quick and grain transport. One on one with Domenico.
11/09/2023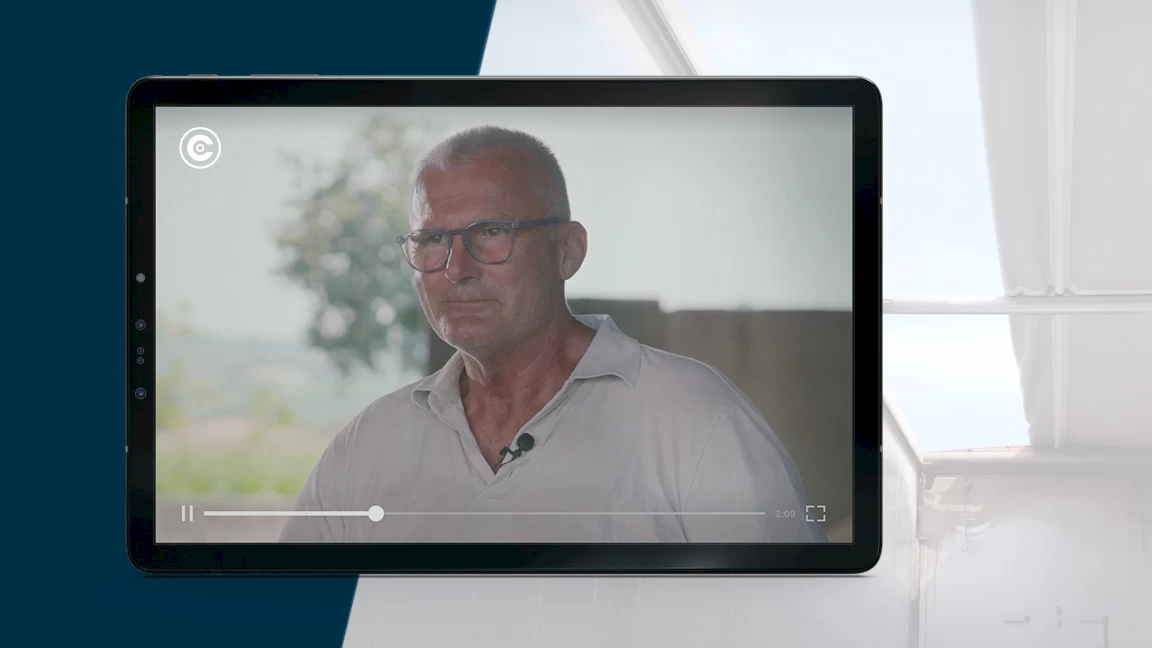 Corn, soy, barley, and sunflower loads, truck noise, and a familiar face: our Over-Quick. We are in Sernaglia della Battaglia (Treviso, Italy) with Domenico Tommaselli from the Dantomio Giuseppe company, who passionately tells us about his work and his experience with the Cramaro tarpaulin system.
Behind livestock and human food hides a world comprising effort, attention, and technology. Here to tell us about it is Domenico, who has been working for the company for over 40 years, transporting grain. And included in the technologies that support his daily operations is also our Over-Quick, his personal choice.
A choice that has proven to be a winning one. Because Over-Quick has revolutionised his work routine, beginning with safety, both of the product and the operator. The seal of the tarpaulin system protects the cargo, ensuring integrity against moisture and other atmospheric agents, whereas the automatic movement of the tarpaulin allows the transporter to work safely from the ground.
And with Over-Quick, covering and uncovering the body is not only safer, but also faster, for greater efficiency and speed in loading and unloading operations – according to Domenico who gains a load a day by saving 10 minutes every time he opens and closes the tarpaulin system.
The fast motion of the tarpaulin system also allows him to close the body even on empty trips, thereby benefiting from greater driving comfort and optimising fuel consumption.
Over-Quick has been a true revolution, a side-rolling revolution.
Watch the video story to learn more!
Watch Domenico's video story!
Would you like to know more about Over-Quick?
Discover Over-Quick and contact us to request consultation or a customised quote.